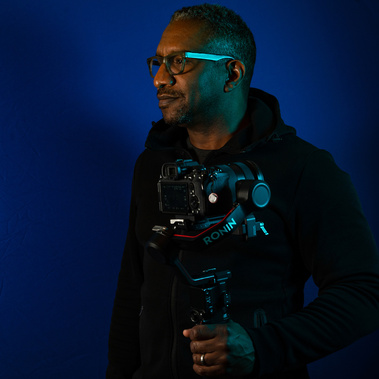 Hassan Kinley is a professional photographer who has worked with major commercial and boutique brands. His approach to photography is unique, and his ability to think outside the box has made him one of the most sought-after photographers in the industry. He has a natural talent for understanding the essence of a brand and translating its objectives into striking visual solutions that are fresh, original, and provocative.
From concept to execution, Hassan works closely with his clients to ensure that every detail of the campaign is carefully crafted to achieve maximum impact. He brings a level of style, finesse, and industry experience that is unparalleled, and his results are always exceptional.

Hassan's ability to create unconventional images has made him a favorite among clients looking to stand out in today's crowded market. His work is bold, edgy, and fearless, and he has a unique talent for capturing the essence of his subjects and bringing out their best qualities.

Throughout his career, Hassan has built a reputation as a true professional, delivering high-quality work on time and on budget. He is passionate about his craft, and his dedication to his clients and his work is evident in every project he takes on.

Overall, Hassan Kinley is a true master of his craft, a visionary photographer who has made a significant impact in the industry. His work is both innovative and memorable, and he continues to push the boundaries of what is possible with his unique vision and creative approach to photography.

Email: HassanKinleyCreative@gmail.com
Instagram: @HassanKinleyCreative